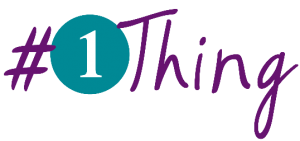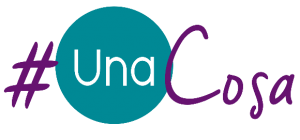 Domestic violence impacts millions of people each year. Prevention of domestic and sexual violence, dating violence, and stalking, requires the collective voice and power of individuals, families, institutions, and systems – each whose "one thing" adds a valuable and powerful component to transforming our communities.
For Domestic Violence Awareness Month, October 2018, we are joining other states in one unified message for inspiring action during this month and beyond. "The #1Thing message unites our individual voices while highlighting the power of collective action." (DVAP). Our collective one things can lead to the social transformation we all desire.
Many people care and understand that all gender-based violence is a serious public health problem, but they don't take action. They want to do something but believe their actions can't make a difference, but imagine if 7.4 billion individuals each commit to doing one thing – this collective action will definitely create real social transformation.
Change can start with only #1Thing.
"When the whole world is silent, even one voice becomes powerful." -Malala Yousafzai
DVAM 2018 Theme
#1Thing can be personalized to reflect your situation, story, wishes and dreams to see the ending of domestic violence. Here are 10 statements that may resonate with you:
As a survivor, #1Thing I need advocates to know
#1Thing that has inspired me to work to end gender-based violence
#1Thing I want my children to know
As a community leader, #1Thing I want to share about my community
#1Thing I do to take care of myself
#1Thing that impacts my healing & resilience the most
#1Thing my family could do to support my healing
#1Thing I wish policy makers and funders knew about gender-based violence & its impact on communities
Meaningful collaboration is #1Thing that advances our shared vision of social justice. Who can you reach out to today?
One of the most important things we can do to help advance policies that benefit survivors is to VOTE in federal, state, and local elections. #1Thing you can do now is make sure you're registered and commit to voting in November.
Here is your invitation to share your #1Thing on all your social media platforms. Speak loud and proud. You can make a difference.
Nevada Calendar of Events
REMEMBER 
CHANGE CAN START WITH ONLY #1THING
VOTE
Early voting ends November 2 
General Election November 6

Hoover Dam Turns Purple
Recognizing Domestic Violence Awareness Month 
Check out the spectacular photos
#ndvam; #hooverdamturnspurple; #purpmedamnv
Check back often for new photos.
October 14-20, 2018
National Week of Action!
Thank you to all who participated in the events listed below:
Sunday, October 14: #SelflessSunday
Monday, October 15: My Voice Monday
Tuesday, October 16: Twitter Chat Tuesday 
Wednesday, October 17: #WokeWednesday
Thursday, October 18: #PurpleThursday
Friday, October 19: Fame Friday
Saturday, October 20: #TechSafety Saturday