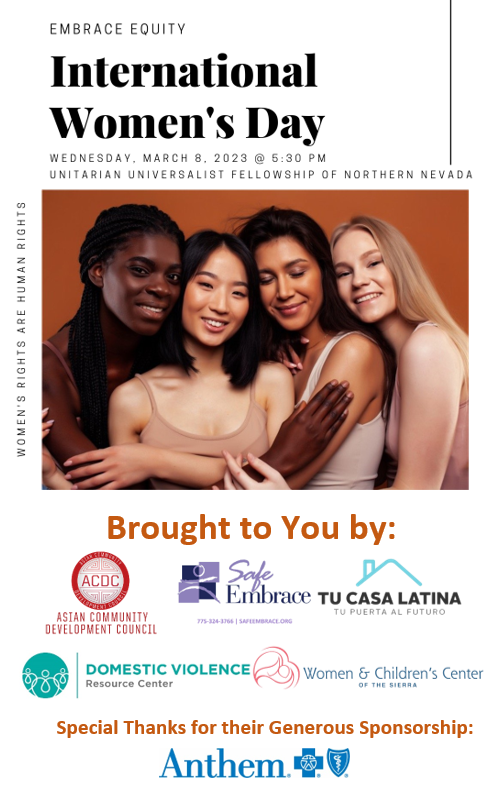 The Asian Community Development Council, the Domestic Violence Resource Center, Safe Embrace, Tu Casa Latina, and the Women and Children's Center of the Sierra are inviting you to International Women's Day/ Día Internacional de la Mujer. We invite you to #EmbraceEquity for all women with us.
While we celebrate the social, economic, cultural, and political achievement of women, progress towards gender parity has actually slowed in many places. Urgent concrete action is needed around the world to accelerate gender parity. International Women's Day provides a global opportunity for everyone to pledge support to help accelerate gender equality.
We are excited to honor women of achievement in our community through the Outstanding Community Service, Outstanding Up and Comer, and Outstanding Survivor Awards. We will also be honoring two outstanding high school seniors with our International Women's Day Scholarships generously sponsored by Anthem.
There will be food, prizes and table set-ups from our community partners. Everyone is welcome to attend this event!