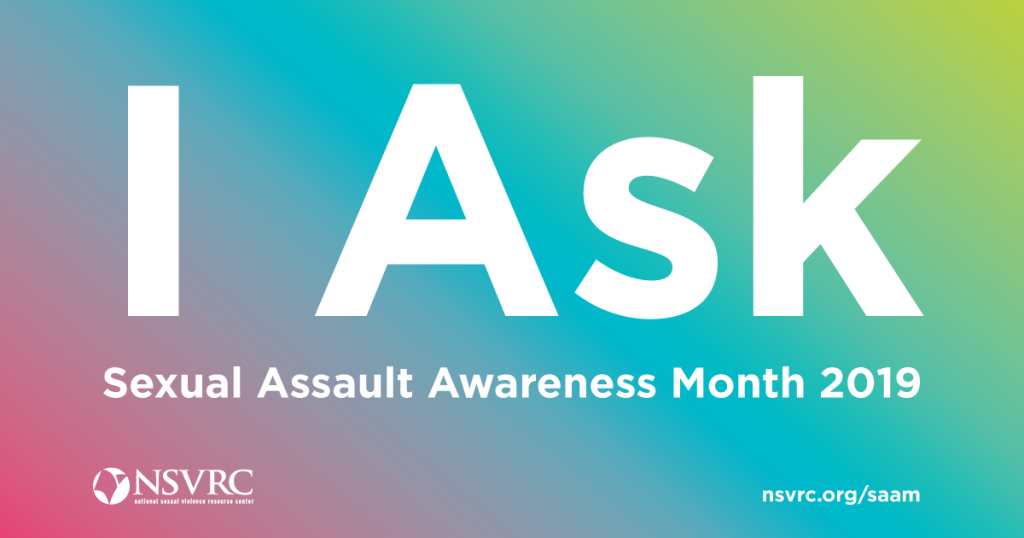 APRIL IS SEXUAL ASSAULT AWARENESS MONTH. JOIN NCEDSV AND PROGRAMS THROUGHOUT THE STATE AND COUNTRY TO ADVOCATE FOR SURVIVORS AND CELEBRATE THE 2019 THEME "I Ask"
You can learn more about SAAM through the NSVRC website. Additionally, please join us in promoting public awareness of sexual assault prevention and response through your social media outlets (Twitter, Facebook, etc). NCEDSV will post relevant SAAM-specific content via our social media presences throughout the month. These posts can be easily modified to include links to your own websites and resources, and shared for your own audiences. Follow us on Facebook, Twitter, and Instagram.
Comming soon: 2019 calendar of events
Please let us know about your organization's SAAM events so we can help promote them. send events by email to Communications Coordinator Sara Conrad .