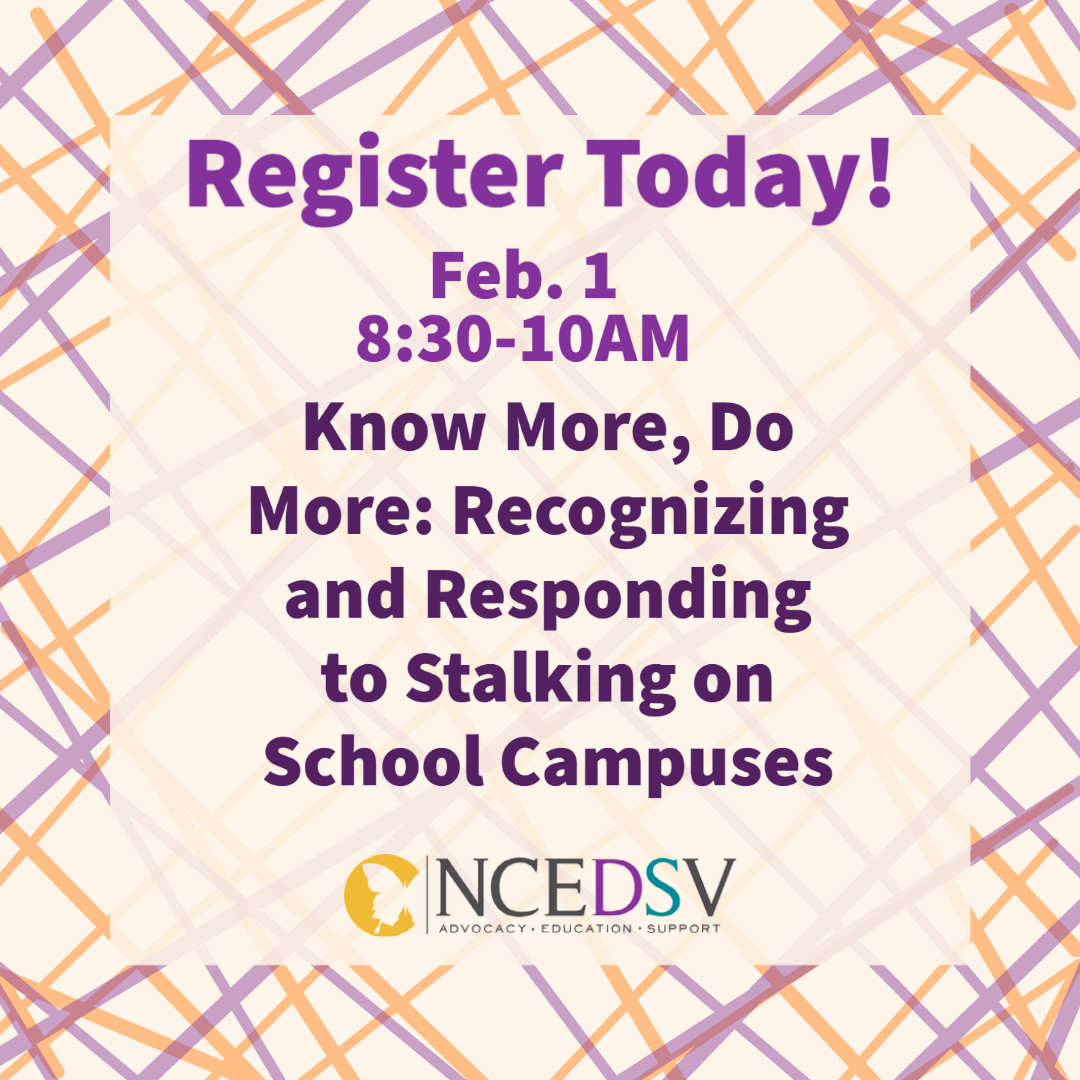 Description:
This presentation will discuss the key elements of stalking – an aspect of domestic and sexual violence often not identified or fully addressed by advocates. Stalking needs to become a top priority because of its potential lethality in violent relationships. According to the Stalking Prevention, Awareness, and Resource Center (SPARC,) "Stalking is one of the few crimes where early intervention can prevent violence and death." Dana Fleitman, M.A.Ed.H.D., Training and Awareness Specialist from SPARC, is presenting this engaging workshop. She will be covering the prevalence of stalking, co-victimization, and tips for understanding stalking behavior among adolescents and college-aged adults.
Complimentary CEUs are available to all members.  CEU's for non-members are a $35 fee.  If you plan on attending more than one training a year, consider joining as an NCEDSV Member to receive complimentary CEUs:  https://www.ncedsv.org/ceus
This project was supported by Grant No. 2017-TA-AX-K074 awarded by the Office on Violence Against Women, U.S. Department of Justice. The opinions, findings, conclusions, and recommendations expressed in this program are those of the author(s) and do not necessarily reflect the views of the Department of Justice, Office on Violence Against Women.