The sun is shining through my window today and I hope that each of you have set aside some time this summer to enjoy the weather, relax with friends and family, and do whatever it is that most feeds your soul. Here at NCEDSV, we wrapped a couple of things up in June and are heading into July preparing for new initiatives.
The first few days of June marked the end of the regular legislative session. The session was frantic throughout as snow canceled work days in the beginning and horse-trading picked up in the end. Governor Lombardo gained the dubious distinction of vetoing more bills than any other governor in a single session (75!). Despite this contentious climate, NCEDSV's Policy Director, Serena Evans, did an incredible job ushering through our priority bills and providing testimony on a variety of issues that impact victim-survivors of domestic violence and sexual assault across Nevada. Please take time to read her overview later in this issue.
June also marked the completion of the first hybrid cohort of the Victim's Assistance Academy of Nevada (VAAN). Thirty-three advocates across the state successfully completed the program and became certified.
July marks the beginning of an exciting new grant for NCEDSV. This spring, the Centers for Disease Control and Prevention (CDC) issued their first ever funding opportunity specific to sexual violence coalitions. This initial funding is a one-year grant focused on determining our readiness to implement sexual violence prevention programming based in a health equity lens. The project will identify two key issues: health inequities impacting sexual assault prevention efforts in Nevada and NCEDSV's current capacity to create programs that effect these inequities.
There is certainly a lot of work to be done in this area. Nevada does not have a great track record for meeting the health needs of our citizens. In 2019, the United Health Foundation ranked Nevada 35th in the nation in their state-by-state assessment of general health. The report noted our high rate of violent crimes as one of the three key factors in our low ranking. And, we would be missing the mark if we do not recognize the disproportionate effect of violent crimes on underserved and oppressed communities.
As we begin this critical work, we recognize the difficulty in seeking out, lifting up, and learning from those whose needs are not being met. We understand that when it comes to communities experiencing the greatest oppression, no news is hardly good news. No news simply means we don't know the news. We haven't looked, haven't asked and haven't listened. Consequently, marginalized victim-survivors, conditioned to being ignored, too often haven't seen the point in trying to access mainstream resources. And so we know that the demographics of those in our programs are far from consistent with the actual demographics of those being victimized. This is especially true for sexual assault which continues to be the most underreported crime across the nation.
It shows a true understanding of these dynamics that the CDC is asking coalitions to spend a full year investigating the health inequities in our own states and to genuinely discern if we have the expertise needed to change this landscape. They understood that neither they nor we have truly identified what is needed at this point.
In the introductory call for awardees, representatives from the CDC stated that this grant will be followed by a 5-year grant focused on implementation. They recognized that far too often, we run in and start doing things before clearly analyzing the landscape and ensuring that our approach is making an impact in all the spaces we find abuse. By issuing this initial discovery grant, they have removed this temptation.
I am excited about doing this less showy but more grounded work. I hope that each of you will be able to take part and hold us accountable to truly hearing and understanding all those who are not being served equitably now. I look forward to sharing with you our journey of discovery.
May you be happy,
May you be healthy,
May you be safe,
May you be strong,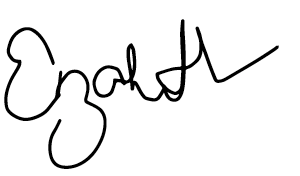 Executive Director
Elizabeth Abdur-Raheem